Platforms for Ontario 2022 Elections.
Election Date: June 2, 2022
Some important issues that impact those on OW/ODSP and low income earners. Where three main parties stand on issues in areas of law we assist in (social assistance, housing and employment). Information below is based on parties platforms and announcements during elections.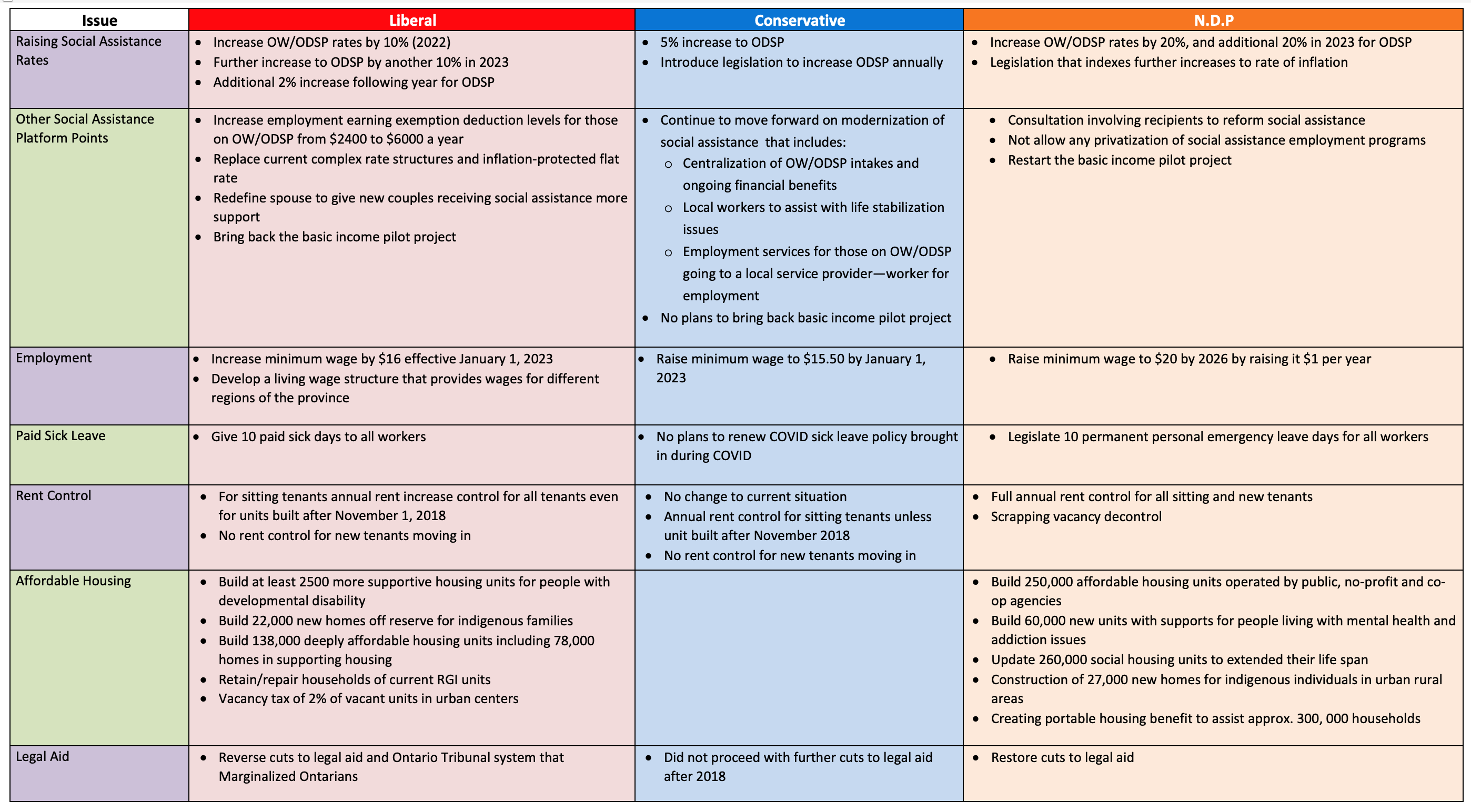 **We strongly urge everyone to read all parties platforms and the Spring Ontario Budget
There are additional policy statements in areas of social assistance, housing, and employment in party platforms and for Conservative Party in their Spring budget.

As well as other policy statements in other areas (i.e. child care, health, transportation, hydro, insurance, taxation etc.) impact all Ontarians including low income individuals/families.