About us
Neighbourhood Legal Services (London & Middlesex) Inc. is a community based not-for-profit agency whose diverse team of caring professionals and volunteers provides legal services to low income individuals and communities to promote access to justice and to improve quality of life. We do this through summary advice and referral, representation, community development, law reform and public legal education.
As a non-profit corporation, NLSLM is governed by a Board of Directors. On October 16, 2017 we had a Annual General Meeting marking the thirty-first anniversary of NLSLM.
Annual General Meeting Materials
Professional Staff
NLSLM has both lawyers and paralegals on staff that specialize in the various areas of law within our clinic's mandate.
Jeff Schlemmer, LL.B., Executive Director (@equable1)
Mike Laliberte, B.A., B.Ed., LL.B.
Monica Wolf, B.A. (Hons.), LL.B.
Kristina Pagniello, M.A., LL.B.
Stephanie Dickson, B.A., LL.B./B.C.L.
Justin Chong, B.A. (Hons.), J.D.
Lawrence Burns, Ph.D., J.D.
Patty Gunness, Community Legal Worker
Betsy Esbaugh, B.A., Licensed Paralegal
Chelsea McMullan, B.A. (Hons.), Licensed Paralegal
Micheal Joudrey, Licensed Paralegal, Tenant Duty Counsel
Legal Health Check-up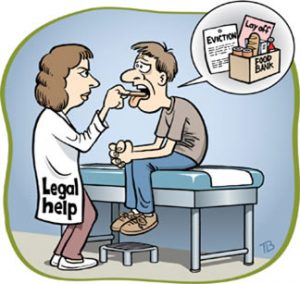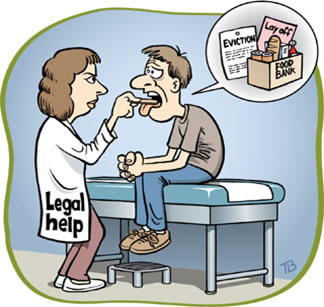 Many people do not think of their everyday problems as being "legal problems" and do not know that they can get help until it's too late.
Take the Legal Health Check-up today to determine what, if any, legal problems you have and how we can help. We can provide summary advice, referrals, or legal representation.
Take the Legal Health Check-up
Last updated December 14, 2017